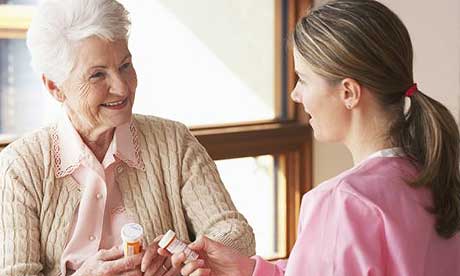 Is Home Health Right for Me? Learn More
Advantages of Home Health Care
In a medical industry that is growing in complexities and confusing insurance regulations, it is nice to know that there is a benefit that allows you to be at home while receiving medical attention. Home health care has been around in one way or another for almost 200 years and continues to evolve and grow, providing professional, competent medical care to people at home. The following benefits are just a few of the many advantages of receiving home health care:
The patient can remain in their own home or place of residence and receive medical care there rather than having to go to the hospital or doctor's office for every medical intervention needed.
Medicare covers the cost of home health care at 100\%, so the patient pays nothing.
With ever-decreasing lengths of stay in the hospital, people often find themselves going home with medical issues still needing attention, such as wound dressings, lab draws, or surgery sites. Rather than handling these kinds of medical needs alone, home health provides skilled medical professionals to assist you in the comfort of your own home.